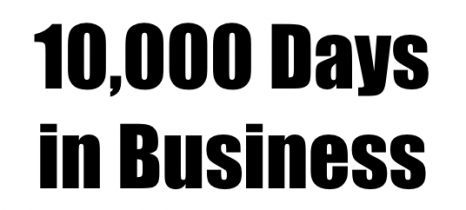 Today marks a historic achievement in our company's history –  our 10,000th day in business – a day that less than 10% of businesses in America ever see.
With each new business day, we now join a prestigious group of companies that have persevered despite adversity and have withstood the test of time.
There are many factors that have contributed to our longevity as a company, but the most important factor is our employees – our dedicated team of professionals who not only consider MSA their company, but also their family as well.
As I reflect on this truly historic milestone, I am filled with gratitude for Dr. Harris for following his dream. I am filled with gratitude for our leadership teams, both past and present, for keeping us on track. And I am filled with gratitude for our amazing clients who have given us the chance to serve our country in some small way.
From the bottom of my heart, thank you all for making the dream of MSA a reality.